Jessica joined The Pet Stop team in 2008 after moving to Alaska from Louisville, Kentucky. She has worked as a Veterinary Technician since 2001 and received her license in 2009. Jessica was promoted to practice manager in 2016. She is married, has one cat and 3 saltwater aquariums.
Michael started grooming in 1990. He joined The Pet Stop staff in 1994. He was raised in New Jersey and went into the Army from 1982 until 1990. He moved to Alaska in 1985. Michael is married and has one daughter, 2 dogs and 2 cats.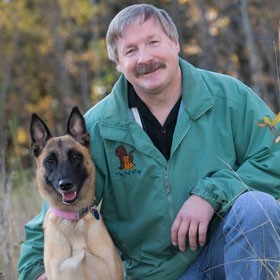 Jessica, Practice Manager, LVT
Laura moved to Alaska in 1981. She has worked as a receptionist and a Veterinary Technician ever since. Laura's interests include belly dancing and target shooting. Laura's family includes two children, two dogs and two chinchillas.
Sharon joined the Pet Stop team in 2005. She moved to Alaska from Wisconsin in 1991. She shares her love for the outdoors with her husband, her daughter and their furry pal Sheldon. Sharon enjoys hiking, biking and snowshoeing on the many beautiful trails of Alaska.
Lori moved here is 1984 from Virginia. She is married with three children and three grandsons. Lori also has one dog and one cat.

Katherine joined the Pet Stop in 2019 after moving to Alaska from California a few months prior. She thoroughly enjoys sewing, crocheting, gardening and spending time with her husband and their two doggos.
Allie joined the Pet Stop team in 2019. She was born and raised here in Anchorage, Alaska. Allie has two cats, and three wonderful children.

Terry has been in Alaska since 1989 and with The Pet Stop part time since 2000 helping out as needed as a Technician Assistant as well as Receptionist. Her love of animals and the people that care for them is what keeps her here. When not at work she enjoys her dog Millie, being outdoors, camping, riding bikes and hiking.