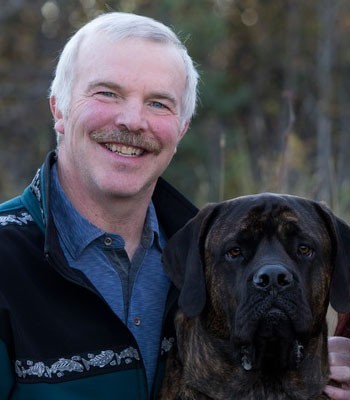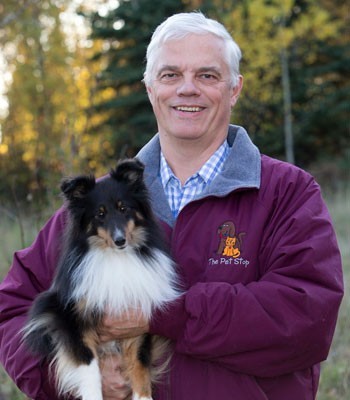 Dr. Riley Wilson received his degree in veterinary medicine from Washington State University. He has lived in Alaska for most of his life. Riley has been the owner of The Pet Stop since 1994 and the zoo vet for the Alaska Zoo in Anchorage for almost 30 years. He is also a commercial fisherman. Special interests include orthopedics, internal medicine, exotics, birds and wildlife. Riley and his wife, Cindy, have twin daughters, and a house full of critters, which include 2 dogs, 2 cats and a variety of exotic pets. They enjoy spending time together cross country skiing, fishing, and traveling.
Dr. Todd Palmatier grew up in Alaska, moving here with his family when he was 4 years old. He attended West High and went on to receive his degree in veterinary medicine from Colorado State University. His special
interests include canine sports medicine and general surgery, as well as alternative treatments including acupuncture and laser therapy. Todd and his wife enjoy camping and fishing with their two dogs, Belle and Darcy. Todd also enjoys a variety of crafts including flint knapping and wood carving.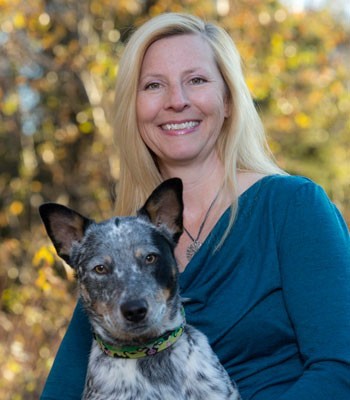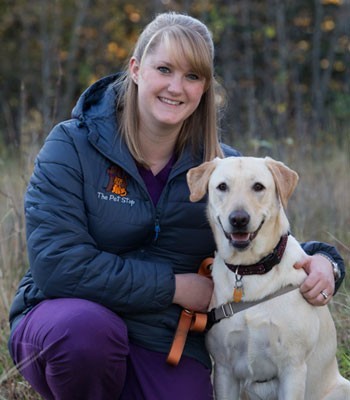 Dr. Chris Michetti received her degree in veterinary medicine from the University of Missouri. Her special interests include endoscopy and soft tissue surgery. Chris and her husband enjoy fishing, flying and playing with their two cattle dogs, Pesto and Orzo.
Dr. Erin Earhart is a Tennessee native who received her degree in veterinary medicine from the University of Tennessee. She moved to Alaska in October of 2013 with her husband, Will, and has been on our staff as an associate
veterinarian since February of 2014. She
shares her home with two kitties, Timothy and Clover, and our resident "office dog", Della. Although she grew up on a cattle farm, companion animal medicine and surgery are her primary focus with the occasional mini pig patient thrown in for good measure.
Our Doctors